We also offer Eyebrow Lamination and Tinting services. Check out some of our work on our Instagram page.
WHAT IS AN EYEBROW LAMINATION?
One of the newest and most talked about services in the beauty industry, eyebrow laminations offer a pain and risk-free solution for eyebrows that have an asymmetrical or unruly pattern, or for anyone looking for a fuller, fluffier look. A brow lamination straightens the brow hairs using a specially formulated keratin solution that is much gentler than a perm solution, which is too harsh for delicate brow hairs and facial skin.
HOW DOES IT WORK?
It's a 2-step process where a softening solution is applied first, allowing eyebrow hairs to be combed and redirected into the new shape. Followed by a nourishing neutralizing cream to set your newly sculpted brows in place.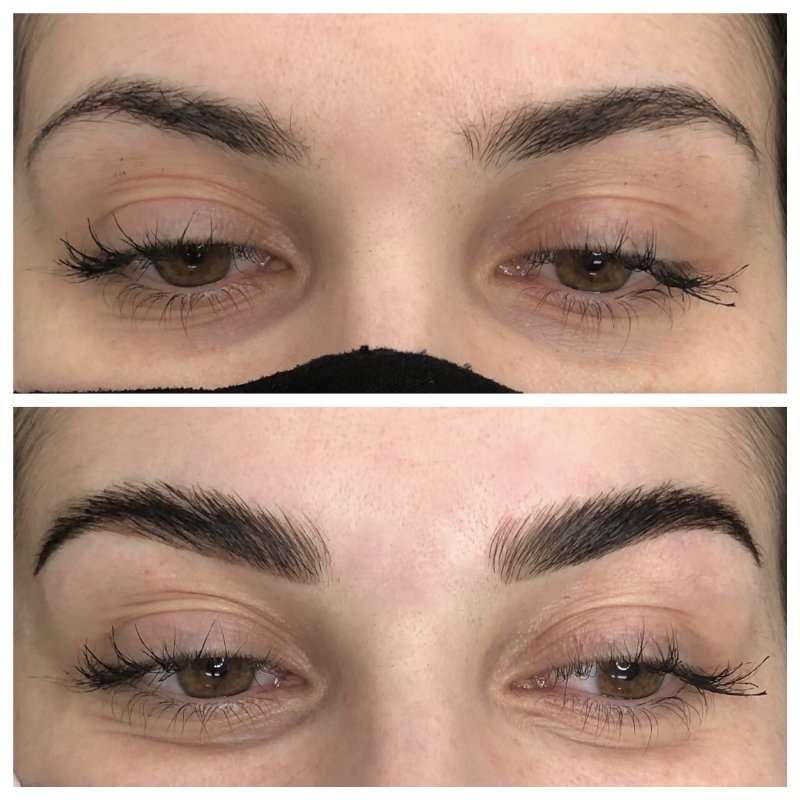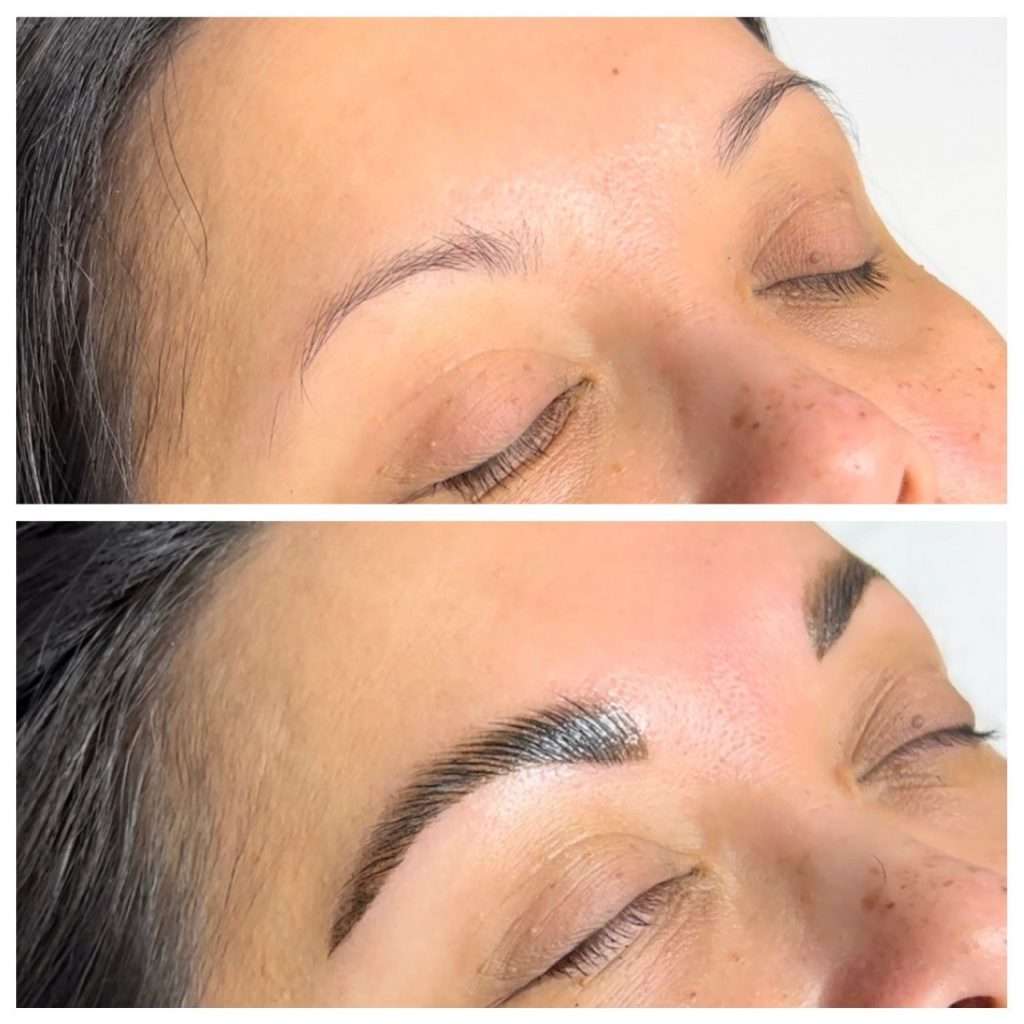 WHAT TO EXPECT AT AN EYEBROW LAMINATION APPOINTMRNT?
The complete process takes less than an hour.
We will start by discussing your desired results and assessing what will work best with your natural brow shape. For best results, it's recommended to grow out your eyebrows for at least 3 weeks prior to the appointment.
Eyebrow waxing and tinting can be added to accentuate and bring out the best of your newly shaped eyebrows.
WHAT ARE THE RESULTS LIKE?
Directly afterwards, your brows will have a sleek and slightly wet look to them, similar to freshly microbladed brows. Avoid getting them wet for 24 hours. Once washed they will return to their natural fluffy state. And if you like the wet look, you can easily recreate it by using a brow gel.
The lamination will have set the hairs into the desired growth pattern, but they can be brushed to slightly alter the shape if desired. Once washed, they can stay in this position for 4 to 8 weeks. The finished result is a natural, healthy, thick, fluffy brow set.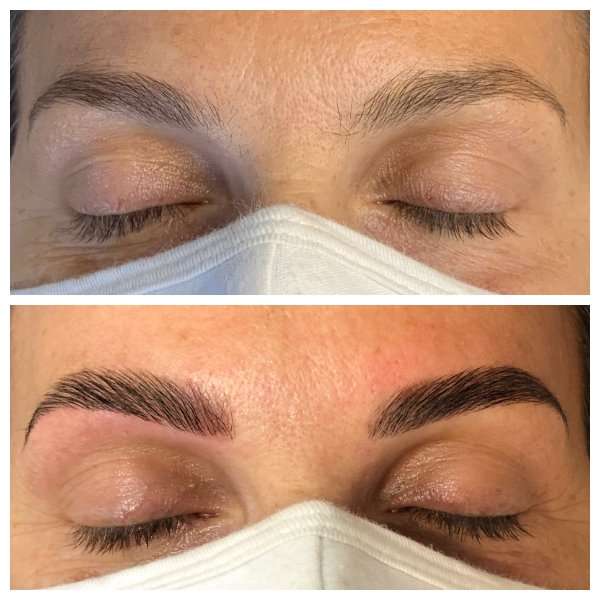 WHO IS THE BEST CANDIDATE FOR BROW LAMINATION?
Eyebrow lamination works on all types of hair. But those who have curly or unruly brows or thin brows will especially love the results.
WHAT IS THE PROPER AFTERCARE?
Avoid getting them wet for a full 24 hours. This includes steam rooms, hot showers, saunas, and exercise that induces sweating. After this period, you can cleanse your face with your favorite products, and it won't disturb the shape of your brows.
Text 248.602.3339 to book an appt!
We serve all areas of Metro Detroit including Troy, Royal Oak, Ferndale, Birmingham, Rochester, Madison Heights, Sterling Heights, Oak Park, Berkley, Utica, Novi Bloomfield Hills, and Shelby.